Client: IBM
Created: Jan 2019
Responsibilities: UX/UI Design, Visual Design,
Illustration

IBM Your Recognition is a space to appreciate and celebrate employee achievements. It aims to improve employee experience at IBM.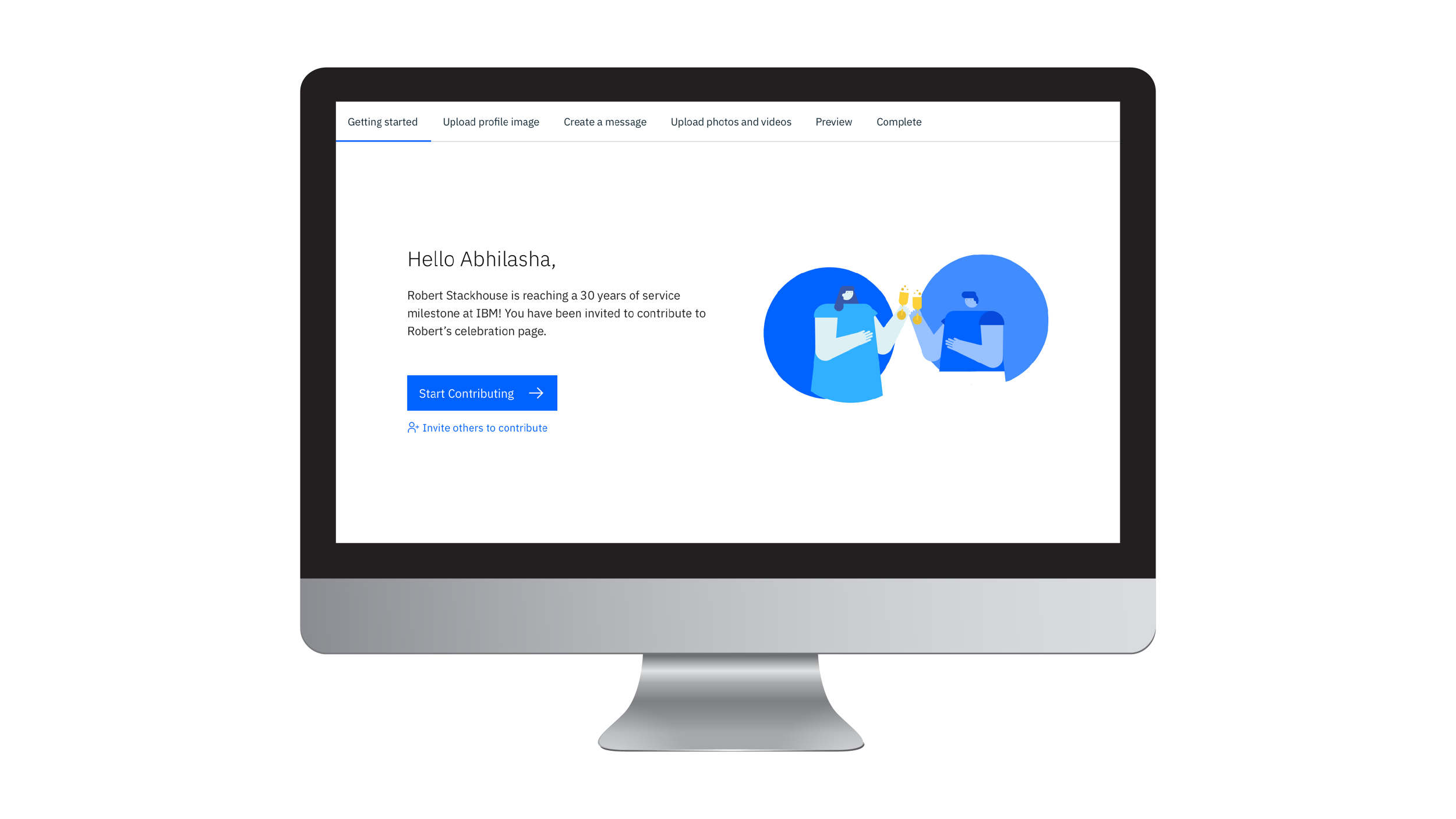 Celebrating IBM employees through
memorable and personal experience

1. Celebrating together

Instead of sending an automated message to employees, we wanted to design an experience that felt personal. One area of focus was on the contribution page. This is where managers and team members can contribute their congratulatory messages, photos and videos. Some of the questions we asked ourselves were:
- How can we make this process enjoyable?
- How can we design an experience that encourage participation?


2. Bringing home something to remember

The contribution page is designed for the employee's managers and co-workers to contribute their congratulatory messages, and photos and videos. We felt the step-by-step approach was a way to minimize the the perceived effort of contributing. It allows the end user to know exactly where they are in the process, and approximately how much time it will take.
We felt that illustration help make this experience more personal. What we didn't want is for the illustration to drive the whole experience. We wanted to put the focus on the content (messages, images and videos) contributed by the people. For this reason, the presentation of the content had to look and feel different from the illustration. The message board for example, is minimal and bold, contrasting from the illustration. This gives content more hierarchy.
CARGO COLLECTIVE, INC. LOS ANGELES, CALIF. 90039—3414